Once, Pan Sutong's was a billionaire – the sixth richest person in Hong Kong – and dreamed of building the world's tallest skyscraper. But his plans unraveled quickly as debt and losses mounted. Now, he's on the brink of bankruptcy.
Verge of Bankruptcy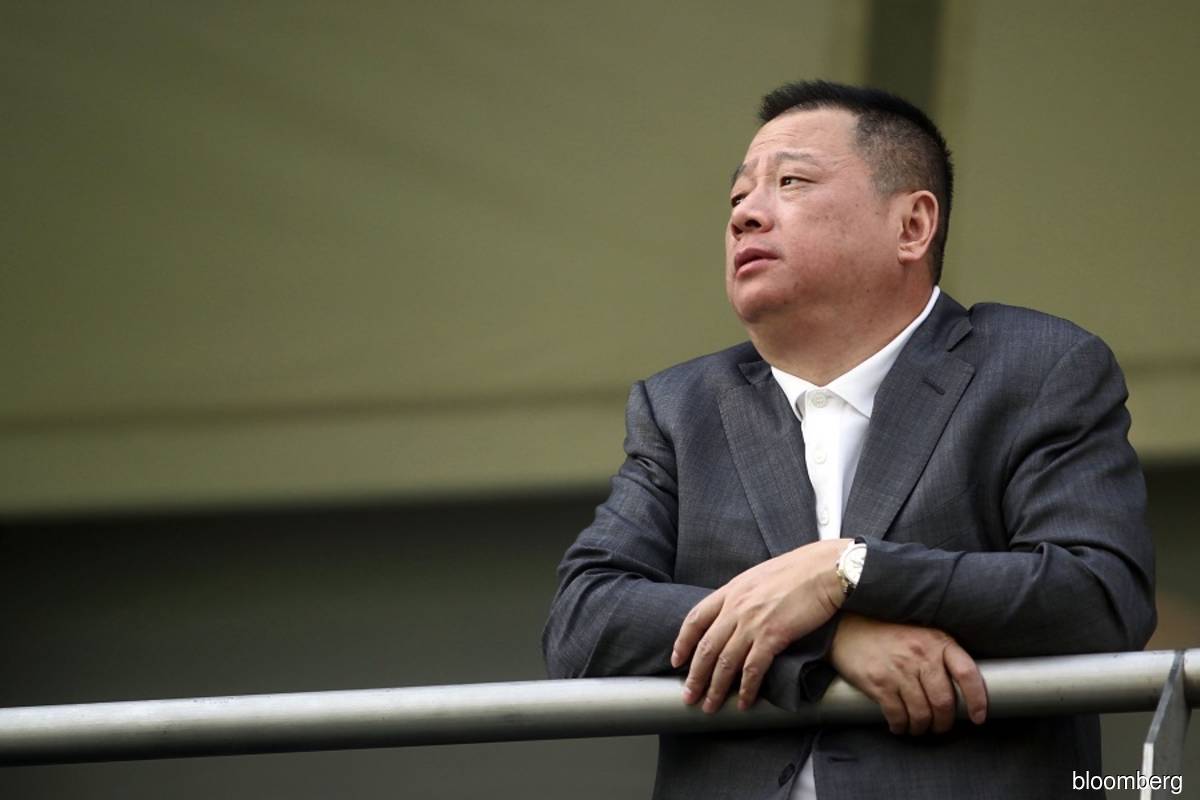 Pan Sutong once held a $12.2 billion fortune and was the sixth richest person in Hong Kong. At the height of his success, he dreamed of building the tallest skyscraper in mainland China, but his plans have gone awry. He is now on the verge of bankruptcy. Pan's struggle to rebuild his empire is an example of how a successful business model can end in disaster.
Real Estate Business
Pan Sutong's business empire once encompassed consumer electronics, wine, financial services and property. While he didn't finish college, his interests are diversified and he's now in the real estate business. His recent project, Goldin Metropolitan, included the construction of a mini-city in Tianjin, which is 85 miles south of Beijing. The project included 33 mansions and 13 towers. It is still unclear how many will be completed in the next 30 days.
Pan Sutong's Struggle
Pan Sutong's struggle to save his real estate empire isn't easy. The Chinese government is trying to curb house prices and cut financial leverage, and it's having a negative impact on the real estate market. As a result, many developers have faced problems and defaulted on loans.
China's Richest Men
Pan Sutong, once one of China's richest men, lost billions on a huge project to build luxury homes in Tianjin. Now, creditors are trying to seize his assets. While he once owned $12.2 billion in assets, he now has less than half that value. His assets include a Hong Kong mansion next to the richest man in the city, a horse breeding and training ground in Australia, and even an Australian property.
Goldin Financial Holdings
As the case against Pan proceeds to court, he is facing an overwhelming legal battle. He is being sued by Cinda Asset Management for over 7.4 billion Yuan in unpaid loans and accrued interest. In addition, Deutsche Bank has filed a petition in Bermuda seeking liquidation of his company, Goldin Financial Holdings:
Pan personally guaranteed the Citic loan that he took out in 2017.
The loan was intended to cover the $1.5 billion sale of Goldin's property division.
At the time, Pan was confident that Tianjin could emerge as a regional financial hub.
However, the city's growth prospects have since decreased.
Lawsuits & Legal Action
Pan Sutong, Hong Kong's richest man, is currently facing lawsuits and legal action. His creditors are trying to seize Pan's assets. Pan once owned a $12.2 billion fortune. Previously, he owned a vineyard in California and a horse breeding and training facility in Australia. His ensuing financial crisis led him to seek help from neighboring developer Li Ka-Shing, who was willing to bail him out of trouble. But the deal hit some snags.
Pan Sutong's has been unable to repay loans he has taken out. Several of his holding companies are in trouble. One owes Citic Bank about $1 billion. Pan's representative said he will pay the money but it is unclear whether he will be able to do so. The Bank of China also filed a bankruptcy petition against him. The bank has seven40 million yuan in outstanding debt, while two other Citic units are seeking to merge with him.
Sale of Goldin Property
Goldin's factoring division has been sold off to raise $260 million. This is the first sale of Goldin property in over a decade. The building once served as Goldin's corporate headquarters, but a previous deal fell through for unspecified reasons. Goldin has been suffering since it lost more than 90% of its value over the past five years. In June, the company reported a 40% drop in revenue to $47.2 million. It also reported that it had $956 million in current liabilities due in the next twelve months. Despite this, there was still $2.1 million in cash.
Goldin's investment holding company is struggling financially and has been offloading assets to keep creditors at bay. The Industrial and Commercial Bank of China, Shanghai Commercial Bank, and HSBC are among the biggest creditors. In April, Pan remortgaged his own house to pay off the debt. In July, he sold a piece of undeveloped land for $450 million.
Final Words:
Pan Sutong has faced a legal battle in recent months. His holding company failed to pay creditors in 2019, and the courts have ordered him to dissolve the business. His representative said that he is appealing the court's decision. Pan has a massive debt and is facing serious liquidity problems. He is in danger of declaring bankruptcy, and is seeking to sell his assets in Hong Kong to avoid this fate.